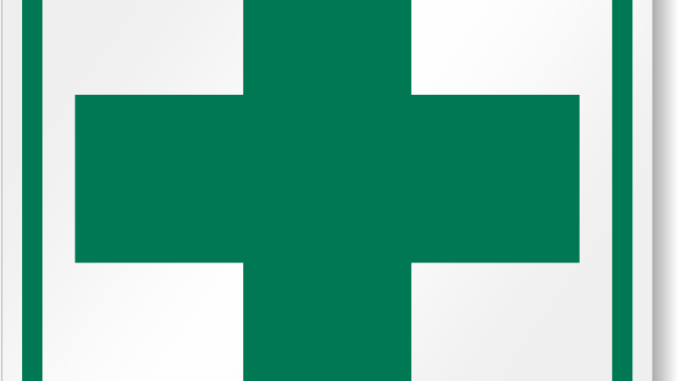 Colorado Springs is home to many different Medical Marijuana dispensaries, some have been around for many years now. There are many places that claim they are one of the best dispensaries in Colorado Springs, but not everybody is correct. Every dispensary is not created equally, and you're going to have a lot of options for places to shop. Typically you can change your medical caregiver every 30 days, however some dispensaries will require you to sign up for more than a month at a time. Becoming a member somewhere means lower prices and sometimes more availability. However, some places don't do much for their members and aren't consistent enough for you to be tied down with your plants signed over. I would recommend you try out a few places before deciding to sign up, but also check out places with trial memberships. Some dispensaries will only grant you member price at their store once without signing up. I find this to be a bad practice as it really doesn't give you enough opportunities to see their products. You'll want to find a place that carries all the products you consume from marijuana flower to concentrates, edibles, topicals, and more.
Best Dispensaries in Colorado Springs
BioMeds
One of my favorite places to shop lately has been BioMeds. They offer a great variety of excellent products for all types of consumers. First of all they have some of the best flower I have seen in Colorado. While they don't have a very long list of strains, the ones they do offer are very well grown. I have found myself overwhelmed at some dispensaries when shopping for flower, so its nice to only have to choose from a handful of great strains. I am also a fan of their marijuana concentrate selection. They have some very well priced extracts including budder, wax, shatter, live resin, and more. Also they carry some of the bigger names in marijuana edibles and offer great prices on them.
The store offers a relaxed environment and you can even get a view of some of their growing plants while shopping. In addition to having great prices, BioMeds also offers daily deals for their members which can save you a lot of money. I would recommend checking out BioMeds if you're looking for a place to get high quality and concentrates. Beyond all of that, I would say their customer service is something that makes them one of the best dispensaries in Colorado Springs.
Products:
Service:
Atmosphere:
Price:
The Green House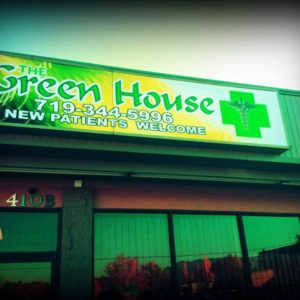 I came across The Green House a couple years ago when I was looking to buy some concentrates in bulk. Most places offered decent prices by the gram, but I was having trouble finding a deal on an ounce or more. After calling a few places to check on pricing, I ended up talking to The Green House who was running a special at the time. It ended up being some of the best wax I've ever had and I got it for a great price. Ever since then I have found The Green House to be one of the best dispensaries in Colorado Springs for consistency in their flower and extracts. They have a large selection of flower and plenty of great looking strains.
I really like their concentrates because they are always great quality and they always have a great price. In addition to being one of the more consistent dispensaries, they also have some excellent customer service. I have been treated very well every time I have visited the store, and I always recommend this store to anyone who complains about getting bad service at another dispensary. If you're most concerned with customer service, this might be one of the best dispensaries in Colorado Springs for you.
Products:
Service:
Atmosphere:
Price:
Enlightened Care Plus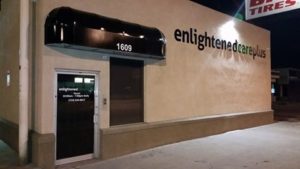 The first time I ever went to Enlightened Care Plus was by mistake, but it was a mistake I'm glad I made. I heard about another dispensary in the area that was running a special and I was trying to make it their in time. Accidentally I mistook ECP for the place I heard about the special, and I actually ended up getting a better deal that I was looking for. First of all they off a two month member trial that allows you to try them out for 60 days. Most places only let you shop once as a member before making you sign up which is a bad practice. I took full advantage of my trial membership and shopped there several times.
A longer trial membership really allows you to see the quality a dispensary can present to you over time. If they only offer it to you once, you could be there on their best day or even worst day. ECP offers a few different shelves of some great flower. Also they have some great options for extracts if you're looking for dabs. While this is one of the smaller stores I have shopped, I really like the environment and the customer service is great.
Products:
Service:
Atmosphere:
Price:
Grow Life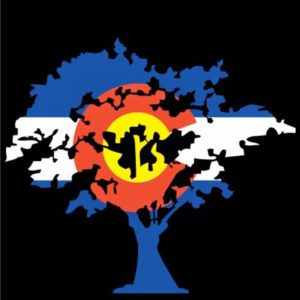 My first week in Colorado I was looking for growing equipment because I wanted start some plants of my own. With a little bit of a Google maps blunder(I do these a lot), I ended up at Grow Life looking to buy lights. After learning it was a dispensary I wasn't very reluctant to check it out, and I had all my paperwork with me to shop. The customer service I received was great, and they even instructed me on where to go to actually buy some equipment. First of all I would like to say Grow Life is one of the best dispensaries in Colorado Springs based on the quality of their bud. Their worst looking weed looks way better than some places best looking weed.
In addition to having excellent flower, their concentrates and extracts are also a great quality. Also they carry some of the better edibles you can buy in Colorado. The pricing is very fair considering the quality you're getting. I would recommend this to anyone who is constantly looking for the best quality they can buy.
Products:
Service:
Atmosphere:
Price:
Altitude Organic Medicine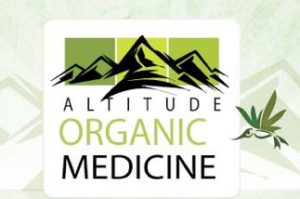 One of the more popular dispensaries is Altitude Organic Medicine. They have a few locations and they offer some great quality products. While they maintain a higher quality, they don't usually have a lot of options for flower. Sometimes they have a good selection of concentrates, but its not as consistent as I would like. I would say some of the locations are probably better managed than others because I've gotten some pretty different experiences between locations. Altitude has a nice selection of edibles and they offer them at a good price for members.
Sometimes they offer deals on their flower and concentrates that are pretty worthwhile. Also they always maintain a high quality so you usually don't have to worry about getting something less than great. They also offer this silly thing called a "Challenge Joint" where they give a pre-roll on your first visit that is supposed to be a challenge to smoke by yourself. Its basically your average joint, the challenge might be not laughing when they're telling you how hard it is to smoke. If you're looking for something with multiple locations, this might be one of the best dispensaries in Colorado Springs for you.
Products:
Service:
Atmosphere:
Price: