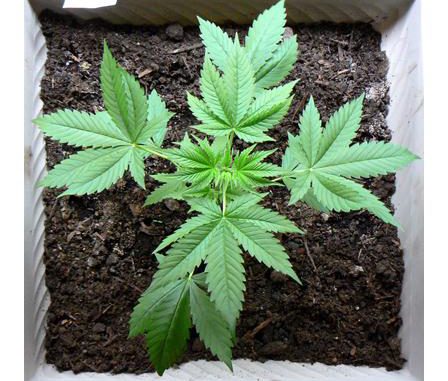 Growing your own plants can be a challenge but it is very rewarding when you get a good harvest. In most places where growing is allowed you may have access to some growing equipment and nutrients, but sometimes options are limited. For most growers I know, finding the best marijuana nutrients can be about trial and error or just trying a few things out and seeing what works best. There are a lot of brands that claim to be the best nutrients for cannabis, but you may not get the best results. I would recommend you consider the types of strains you're growing and the environment you're using.
Best Marijuana Nutrients
Fox Farm FX14049 Liquid Nutrients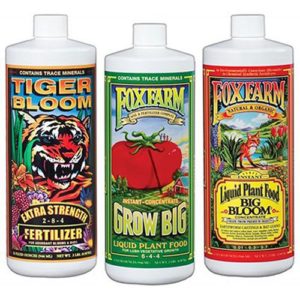 Fox Farm makes some of the best marijuana nutrients and plant food you can buy. They have many great products that work very well for growing marijuana and other things. First of all this 3-pack includes almost everything you need to get your plants goings. It includes some plant food and fertilizer including their Grow Big, Big Bloom, and Tiger Bloom.
This 3-pack includes three 32 oz bottles that should last you a long time, depending on how many plants you're growing. You want to start with the Grow Big plant food and switch to the Tiger Bloom at the first sign of flowering. If you're looking for something simple that can help you with any growth stage, these might be the best marijuana nutrients for you.
Quality:
Performance:
Value:
General Hydroponics Flora Combo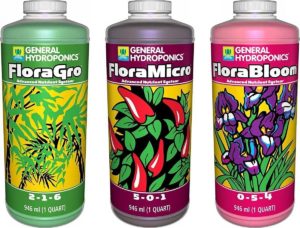 First of all General Hydroponics makes a lot of excellent growing products for cannabis and other plants. This 3-pack of nutrients contains the FloraGro, FloraMicro, and FloraBloom nutrient concentrates. These nutrients are excellent quality and you can get this 3 pack in different sizes, quart, pine, or gallon sizes.
In addition to being excellent quality, these nutrients can be purchased at a great price. I have heard from many growers who say these are the best marijuana nutrients you can get. These nutrients are PH balanced for ease of use. I would recommend these to anyone looking for an easy to use nutrient for cannabis.
Quality:
Performance:
Value:
Botanicare Pure Blend Pro Soil Combo Kit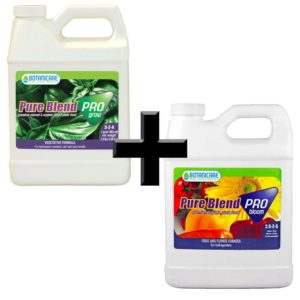 Botanicare makes some excellent products for growing plants that work very well for cannabis. This Pure Blend Pro soil combo kit comes with two formulas, one for vegetative states and the other for the flowering stage. These are some of the best marijuana nutrients for the price and they come in a nice one quart size jug.
These work great for soil grows, and they also make hydroponic options if you need. I would recommend you try Botanicare if you're looking for quality nutrients that are easy to use. These will help you keep a good NPK balance in your plants and help you grow nice big buds. Finding the best nutrients for cannabis can be dependent on your grow environment so you may need to try a few things out.
Quality:
Performance:
Value: