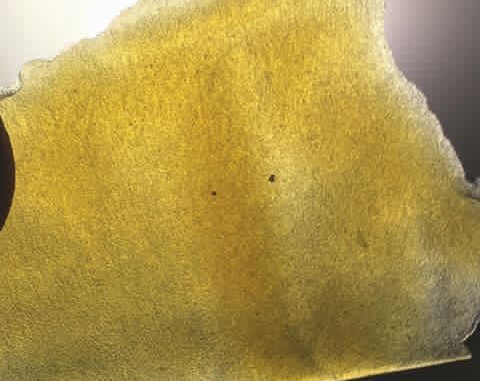 Rosin dabs are an excellent way to stray from the normal BHO options you are used to. Finding the best rosin press to use for yourself can help you to turn weed, trim, or hash into some great solventless dabs. The rosin press works by using high pressure and heat to extract the THC oil from the plant. With some practice you will be able to make some excellent rosin that will compete with the other dab products you are used to. There are different types of rosin presses and some of them are large and can handle a bigger job. While you can make rosin dabs with a hair straightener, you can get much better results using an actual rosin press. If you're looking for a place to store your yields, check out our Best Dab Containers list.
Best Rosin Press
The Rosineer RNR-MV2 is an excellent rosin press. In addition to a simple design, it is easy to use and maintain for even a beginner. It has two 3″ x 4″ element heating plates that can apply 300-650 lbs of pressure. It has a simple modular design that is easy to work with. This rosin press works great for about 5-7 grams of material at a time.
If you're looking for a great and simple rosin press then this might be the best rosin press for you. While this rosin press comes at a high price it works great and should last you through many extractions.
Design:
Value: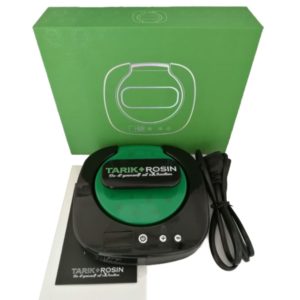 The Tarik Rosin press is a great low cost option that is easy to use. Also the device is pretty small and can be used and stored easily. This is a hand pressure device so you will need to manually apply pressure. There can be a few different ways to apply the pressure when making the rosin. The temperature is adjustable and is read in Celsius.
In addition to being one of the cheaper options, this is one of the best rosin press machines you can get. If you're looking for something cheap to make dabs with every now and then, this is a great option.
Design:
Value: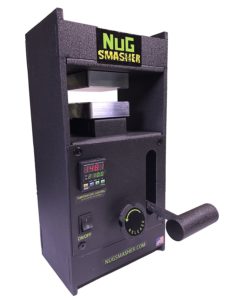 The LilSmasher Nug Smasher rosin press is one of the more expensive options but for good reason. This is one of the best rosin press machines you can buy online. This works great for making high quality rosin with various material. No need for additional air pressure, this machine is equipped for 6500 PSI. In addition to a dual heating element, there is a manual arm pump.
This product was made in America and can be used to make some excellent dabs. If you're looking for one of the best options available, you should check out the LilSmasher Nug Smasher. If you aren't looking for something so elaborate you may want to check out another option.
Design:
Value: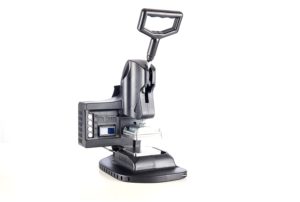 This Rosin Press by My Press Solventless is a great option for making rosin dabs. It does not require any air pressure and can easily make some great extracts. The LED display is a great feature for knowing the temperature and the times you are pressing. This might be the best rosin press in the price range if you're looking for something nice.
In addition to being easily adjustable, you can apply 6 tons of pressure. The entire unit only weighs around 16 lbs and can be easily moved from one location to another. Also you can store this unit easily when not in use.
Design:
Value: